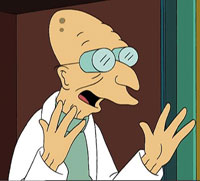 good news everyone! i've invented a device that will unwillingly cause you to read this in your head, in my voice. also...
snappy
is now available in
gentoo
!
ebuild
: media-video/snappy
snappy
is a new media player that gathers the power and flexibility of
gstreamer
inside the comfort of a minimalistic
clutter
interface.
so start your portages, and emerge off.
we are in the testing, polishing and bug fixing phase. all help would be welcomed, please report your bugs or send me an email.
once release 0.2 is out next week, snappy will be moved to ~arch and the package.keywords entry can be removed for ~arch users
thanks to leio and nirbheek for handling this :)
that makes snappy easily available now in
debian
,
ubuntu
,
opensuse
and also gentoo.